Compassionate Memory Care For Your Loved One
Your loved one is in good hands here. Families can be families again when our dedicated team handles the care.
Schedule A Tour
Memory Care in Cedar Rapids, Iowa | Corridor Crossing Place
Possibilities Abound
We understand – an Alzheimer's or dementia diagnosis has its challenges. Here, we never lose sight of the unique and special individual behind the diagnosis – keeping them safe while offering therapeutic and engaging activities.
Embracing each Day
Your loved one's day begins with a cheerful greeting from a Corridor Crossing Place team member as she arrives to help with the morning routine. She opens the curtains and the sunlight comes streaming in.
Looks like a great day for a little gardening, tending to the flowers in our private, enclosed courtyard.
After lunch is the perfect time to enjoy the warm afternoon breezes while relaxing in a comfy chair, coloring, chatting with friends, or even enjoying a little snooze.
Every Wednesday is movie night after dinner, and tonight It's A Wonderful Life is playing on the "big screen." A grand finale to another day of living well at Corridor Crossing Place.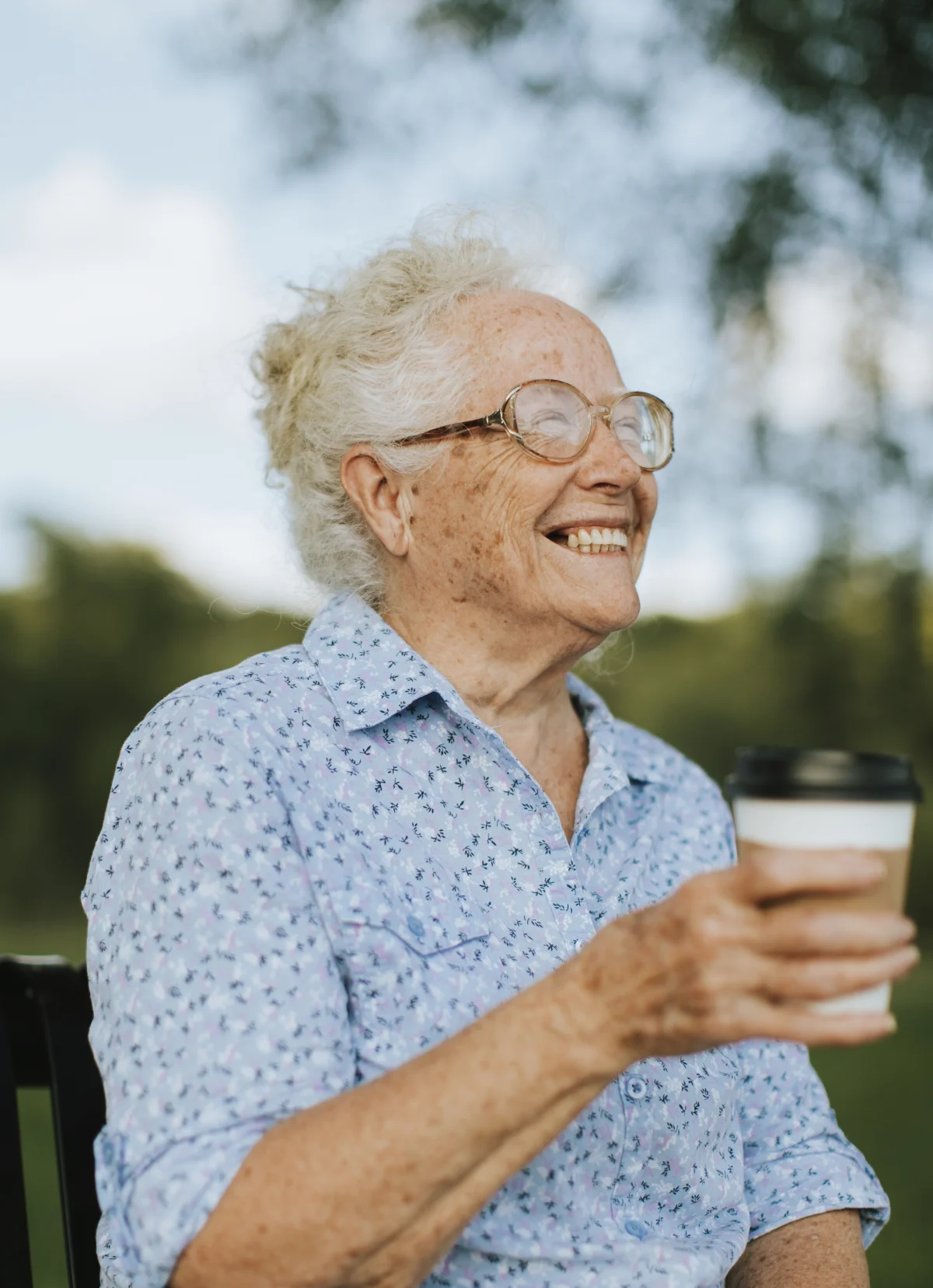 Proven Caregiving Solutions…
…With A Personal Touch.
Keeping mind, body, and senses active with close and careful supervision, your loved ones can live and enjoy each day to the fullest!
Corridor Crossing Place takes the time to get to know your family and your loved one's unique story–their past life accomplishments, present-day challenges, their hopes and dreams for the future.
Along with the support of daily living activities and reminders, we offer a suite of programs designed to help seniors maintain their cognitive function and physical capabilities, while having fun and staying socially involved. These include:
Programs
Color Therapy
Crafts Classes
Cognitive Games
Health and Fitness Classes
Music Therapy
Walk and Talks for Mobility and Social Engagement
Friendly Faces
A reassuring touch on the arm, a warm and welcoming smile, the soothing sound of a familiar voice—social involvement has been shown to improve quality of life for seniors with cognitive impairment by reducing anxiety and giving structure to their day.
Corridor Crossing Place's daily schedule of group activities and programs brings people together in a stimulating and sociable environment. One-on-one interactions with our devoted, compassionate Memory Care staff are sure to brighten your loved one's day as well.
Delightful Dining
Conversation and laughter flow freely as your waiter approaches the table with a tray of mouthwatering dishes. A savory aroma wafts through the air as you pick up your fork to dig in with gusto! In our restaurant-style dining hall, family members are always welcome, and mealtimes are a wonderful time to break bread with new friends.
Each resident can choose between the daily special or our current menu with a wide range of options. For residents of memory care in Cedar Rapids, picture menus make ordering easy — they can physically see and point to the meal of their choice and enjoy an individualized experience that meets their needs.
Keeping Your Loved One Safe
When it comes to the safety of your loved one in Memory Care, you can rest assured that Corridor Crossing Place is prepared and equipped to provide the best environment for them.
Meaningful Attention
As we serve with an individualized approach to honoring each resident's unique needs, we begin with proper caregiver-to-resident ratios in order to ensure meaningful attention for them.
Secured entrances and exits, well-lit apartments and common areas, accommodations for accessibility, and a consistent schedule of engaging programming offer opportunities for stimulation and eliminates the desire to wander.
Stop By And See Us
We'd love to meet you! Visit us and experience our cozy community. Share a meal, and your story. A warm welcome always awaits you at Corridor Crossing Place!
Contact Us
In addition to our onsite caregiving staff, Memory Care community residents can access the many medical facilities in our area, including two major hospitals, several specialty clinics, primary care and urgent care providers.
Your loved one is sure to find the care they need at Corridor Crossing Place and in the community beyond.