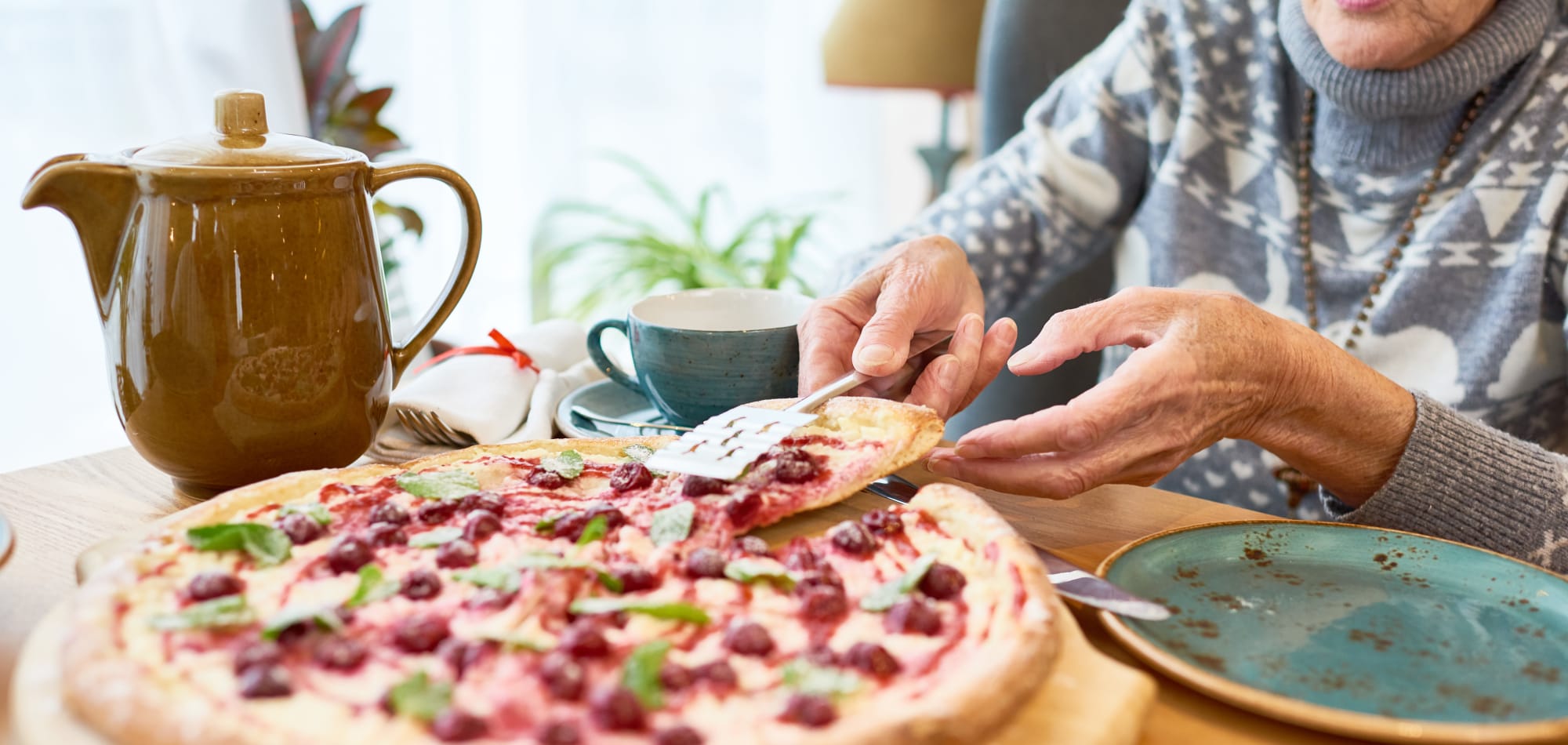 The City's Best Dining at Garnett Place​
A meal shared amongst friends is one of life's greatest pleasures. Stories are told, toasts are made, and bread is broken. These small acts can add up to great friendships that last a lifetime. Add in delicious, high-quality food and expert service and you have a legend in the making. Offer all of these things every single day and what do you have? The amazing restaurant-style dining experience at Garnett Place – no reservations required.
Deliciousness You Can Count On​
Garnett Place knows that providing delicious, nutritious meals isn't something to take lightly. That's why we partner with Iowa's leading Midwest food distributor to help serve our residents the meals they deserve. Martin Bros. has been family owned for more than 75 years and provides our culinary team with the freshest ingredients, professional equipment, and expert training, so when it's time to dig in, you can be sure everything is just how you like it. 
Call today for a tour, and find your seat at the table. We can't wait to serve you.