Experience A
Community That Cares
Edencrest Riverwoods soars above and beyond the ordinary to cultivate beauty, joy, and meaning in our residents' lives every day.
Contact Us
Community Life at Edencrest at Riverwoods | Des Moines, Iowa
vibrant
Living With Friends
And Neighbors
We've crafted a lifestyle for seniors that engages mind, body, and spirit. We've built a community that brings everyone together. We embrace and honor each individual by learning their stories and bringing their dreams to life.
Share a laugh and a conversation over a delicious meal. Create memories with friends on a town trip to see the show, or during a class with your neighbors. Community life at Edencrest Riverwoods is filled with special moments to be enjoyed together.
At Your Service
A cheerful greeting by name. A bright smile and a comforting pat on the back. Your coffee and newspaper, just the way you like it, at just the right time.
We call it rolling out the Red Carpet—it's our attention to detail and personalized service that makes each resident and guest at Edencrest Riverwoods feel valued and cared for. We aim to treat everyone who comes through our doors as though they are the most important person in the world.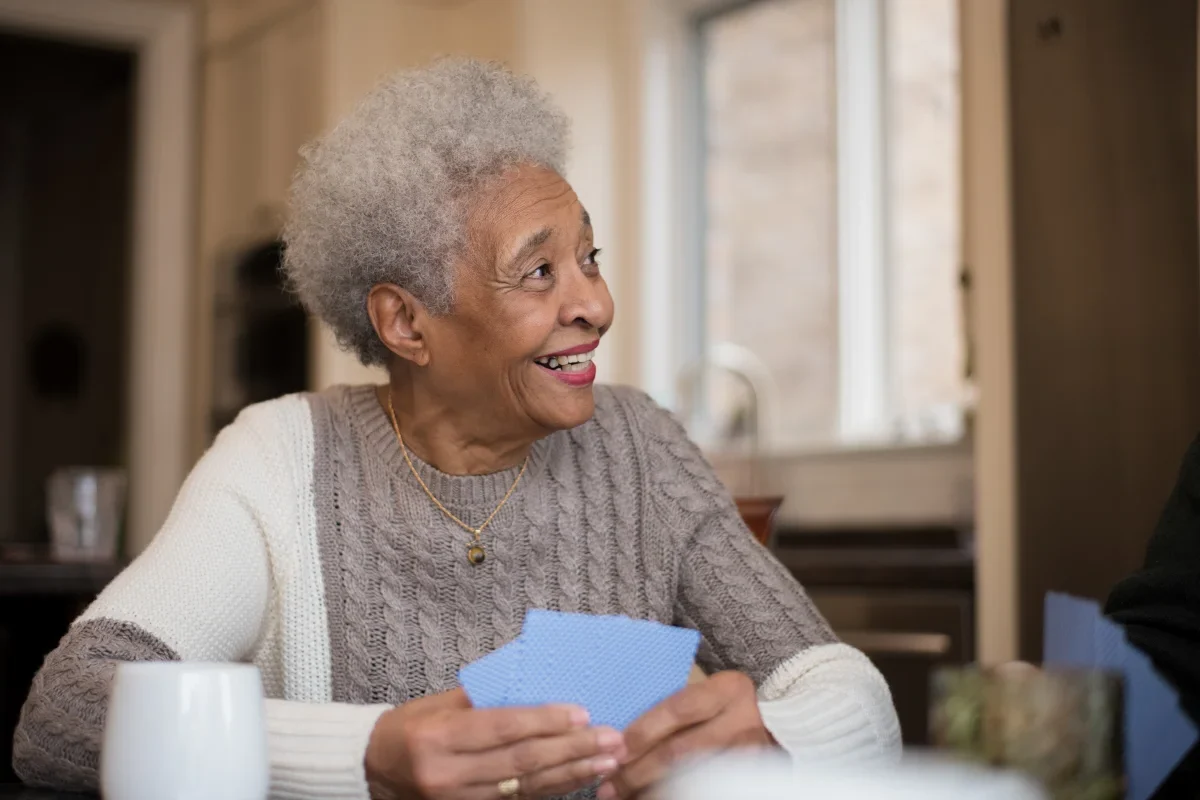 Dreams Come True
There's no time like the present to try a new adventure, revisit memories, or bond with friends and family. Your dream may be big, or small. It may be riding a horse for the first time, attending a sporting event with grandkids, or revisiting a childhood home.
Your dreams are important to us because they are important to you. They are what make you unique.
Our signature Dare To Dream program recognizes the special hopes and aspirations of our residents–and then makes them a reality! We aim to make at least one resident's dream come true each month in our community.
Take Flight Each Day
Staying involved in meaningful activities every day keeps people happy and healthy. The Finest Living Years or FLY program is our personalized approach that encourages and inspires each resident to thrive.
We focus on our residents' histories, accomplishments, lifestyles, hobbies, interests, and dreams–and use what we learn to craft a customized plan to keep each community member:
Active in body and mind
Engaged in the community
As capable as possible
Stories From Our Community
Jo & Roger
Roger is 93 years old and recently had a big procedure done.
He stated that he just had to make it to August 30th, so he could celebrate his 72nd Wedding Anniversary with his lovely wife Jo.
After talking with Jo & Roger we found out that they got married in their early 20's and never even had a wedding cake. LEC Starla worked closely with their son on setting up a surprise wedding anniversary party. We sent invitations to their family and friends from all over! Hy-Vee worked with us on getting a wedding cake perfect for their special day.
Jo and Roger went out for what they thought was an evening stroll with their family. When they returned they found flower pedals leading all over the dining room that was filled with family, friends, and their Edencrest friends. Jo and Roger enjoyed their very first wedding cake, punch, and live entertainment.
Bob
Bob is a newer resident at Riverwoods. He is 63 years old and has Cerebral Palsy. Not only does Bob have Cerebral Palsy he also lost his hearing to old fashion measles before the measles vaccine. Bob's family wanted him to live the best life growing up, so they traveled the world to educate Bob. Bob has been in every state except Alaska and Hawaii and has also been to Canada and Mexico.
The most important thing about Bob is his love for the Iowa Hawkeyes. Bob's mom bought him a season pass to the Hawkeyes basketball games. She took him for several years until it was too hard for her to get him there. Bob is always keeping everyone in the community informed on who won the basketball games. He gives a big thumbs down and boo when they lose!
Assistant Manager Lori sent some emails to see what kind of Dare to Dream we could put together for Bob. We threw a Hawkeyes themed party featuring a special guest. Bob's family flew in from Arizona to surprise Bob at his party! Bob's family walked him down the hallway to find Cheerleader's lining the hallway to welcome him to the party. The cheerleaders were from Dance-A-Cross in Des Moines and performed for Bob and the Riverwoods Residents.
Next for entertainment was the African Dance Tribe. Two of our employees and their drummer performed their African dances. Last of all Bob's special guest was Al Lorenzen who was a1980's basketball player for the Iowa Hawkeyes. Al presented an Iowa Hawkeyes Basketball to Bob signed by the current Iowa Hawkeyes Team and Al. Al stuck around for the party, snacks, and even signed autographs. Our residents and 50+ guests enjoyed cake, tailgating food, and drinks to help Bob celebrate the Iowa Hawkeyes.
Bob left the party with his new Iowa Hawkeyes shirt, hat, his signed basketball and a new man cave sign for his apartment.
Orville
Orville Cox is a WWII Veteran and is 96 years old! He is a huge Chicago Cubs fan and always talks about how he and his wife used to watch every game together. His wife passed away 9 years ago but he continues to watch the games with his cub's blanket on his lap.
Orville laughs each time he talks about watching the games with his wife because she knew the players and the game better than he did. He says, "she could name each player, I couldn't even do that." LEC Starla talked with the Iowa Cubs on getting tickets for Orville's Dare to Dream and to allow him to throw the first pitch.
Orville picked a couple of his buddies at Edencrest at Riverwoods to go with him since his wife couldn't be there to enjoy the day with him. We arrived at the Iowa Cubs game and Orville's family had bought tickets to join him and to enjoy his special day with him. Orville was worried about throwing the first pitch as he has a torn ligament in his arm and he said I just can't do it. He was so nervous he wouldn't eat lunch! Orville got to the mound and kept trying to figure out how he was going to pitch, the catcher walked up to him and he threw the ball for the catcher to catch it. The crowd went wild cheering for the amazing 96-year-old man throwing a pitch! Orville kept thanking us over and over and said I will remember this day for the rest of my life!
Active Living For Everyone
Are you an artist or craftsperson? A lifelong learner? A music lover? An exercise enthusiast? Or is a conversation over a game of Yahtzee your idea of an afternoon well spent? At Edencrest Riverwoods you'll find endless activities to enjoy your days to the fullest.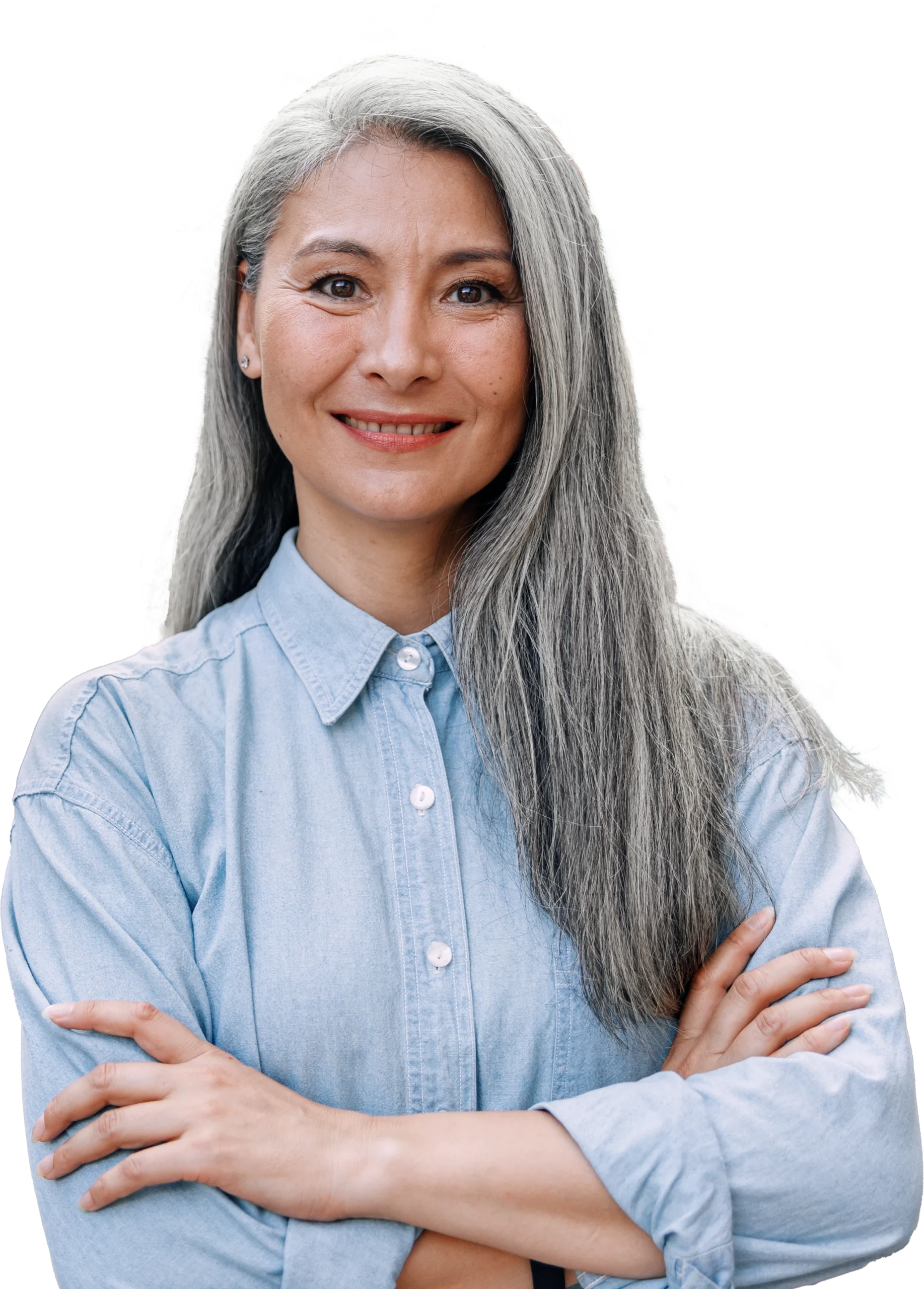 You're Invited
Visit us and experience the difference for yourself. Share a meal, and join in a community event. We'd be honored to roll out the Red Carpet for you!
Schedule A Tour