Senior Living, Reimagined!
Jaybird Senior Living provides seniors with the exceptional care they deserve, in a warmhearted, welcoming environment.
Senior Living, Reimagined!
Jaybird Soaring High
Unparalleled lifestyle experiences created in the communities we own and/or operate have taken us to great heights in the senior living industry.
Since 2004, we've created a culture where our staff can innovate and grow — while our residents thrive and their families enjoy peace of mind.
We're JUST GETTING started!
People First—Honor Always.
An entrepreneurial view of business and an inventive approach to day-to-day management come alive in our simple strategy—be nice, honor everyone, and collaboratively work hard because we are better together.
Energy, innovative processes, and our aptitude for joy equip us to deliver on our promise — to provide exceptional care and extraordinary living.
About Jaybird
Leaders with heart—who care.
KEVIN RUSSElL, CHAIRMAN
Good things come from hard work, modesty, and discipline.

Integrity is the engine that drives all good outcomes.

Finally, and perhaps most importantly, we must treat everyone with respect. Respect is fundamental to living a great life with those in our communities and on our team.
It's leadership like this that you can find in all of our teams and communities throughout the Midwest.
2004
Year Founded
(FKA Senior Housing Management)
Our Communities
Each of our 65+ locations throughout the Midwest embraces and embodies the character and personality that are as unique to the region as they are to the people living the extraordinary Jaybird lifestyle.
Our communities offer seniors the freedom to enjoy each day as they see fit, with the right level of care and support; helping them approach life with renewed confidence and purpose.
Explore Communities
Addington Place of Shiloh
Shiloh, IL
Independent Living
Assisted Living
Memory Care
Respite Care
River Glen
St. Charles, IL
Independent Living
Assisted Living
Memory Care
Respite Care
Jaybird's programs Make It Happen
Every person calling one of Jaybird's communities home enjoys the benefits of getting what they want, when they want it, how they want it. You might even say it is like walking the red carpet of royalty. We seek out the unique stories of everyone and make even those long-lasting dreams a reality.
From accommodating each resident's desires, to crafting real experiences that make dreams come true, to our programming—we are reimagining what senior life can be!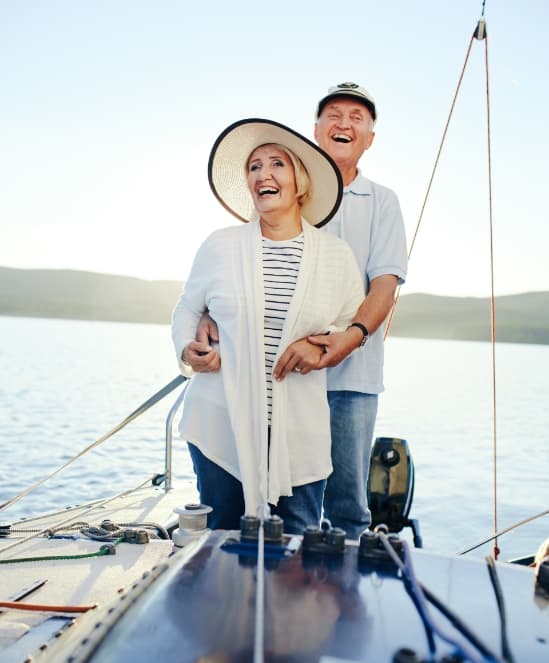 Guiding Values
INNOVATION

Generating new ideas, thinking outside the box, and easily grasping new ideas.

INTEGRITY

Being open and honest, trustworthy and accountable.

COMPASSION

Demonstrating passion, care, and respect for all we encounter.

COMMITMENT

Displaying loyalty, dedication, and commitment in any situation.

EXPERTISE

Experienced professionals making positive impacts in the senior living industry and beyond.
Always Learning & sharing
When you live and breathe senior living, you come to learn a few things. Over the years, we've gained knowledge and expertise, and we'd love to share it with you.
Resource Articles
An Exceptional Career
Are you a compassionate caregiver? A dedicated team player with a dash of entrepreneurial spirit seeking a meaningful career that sparks joy in the lives of others?
Join us at Jaybird!
We partner with talented, hard-working individuals who want to grow, learn new skills, and challenge themselves to be their best.
Here To Serve vibrant Senior Lifestyles.
Independent Living
Those seeking to embrace personal freedom and explore endless opportunities to engage, smile, enjoy the magical moments and live well—while enjoying a maintenance-free lifestyle.
Living Options
Assisted Living
Respect for who you are, connection with others, participation in activities, and living to the fullest are all still possible. Residents can find peace of mind in our personalized approach to assist in the activities of daily living.
Always tactful, and always respectful, every one of our team members is committed to being there and helping make each day fun and fulfilling.
Living Options
Memory Care
We understand that a diagnosis of Alzheimer's or any dementia-related illness is a new chapter for seniors and their families. Every moment of life can still be enjoyed by each resident and their family, guided by our specialized coaching teams and environments that are secure, safe, and even fun.
Living Options
Respite Care
A short-term stay can have long-term benefits. When it comes to both a loved one and their caregiver's well-being, we care for both with all the amenities and services each community provides. Both can regain strength and health when enjoying respite care.
Living Options
Honored to Serve You
With over sixty-five communities located throughout the Midwest and room to grow—we consider it a privilege to serve you. Look through our portfolio and explore our diverse range of capabilities.
Explore Communities