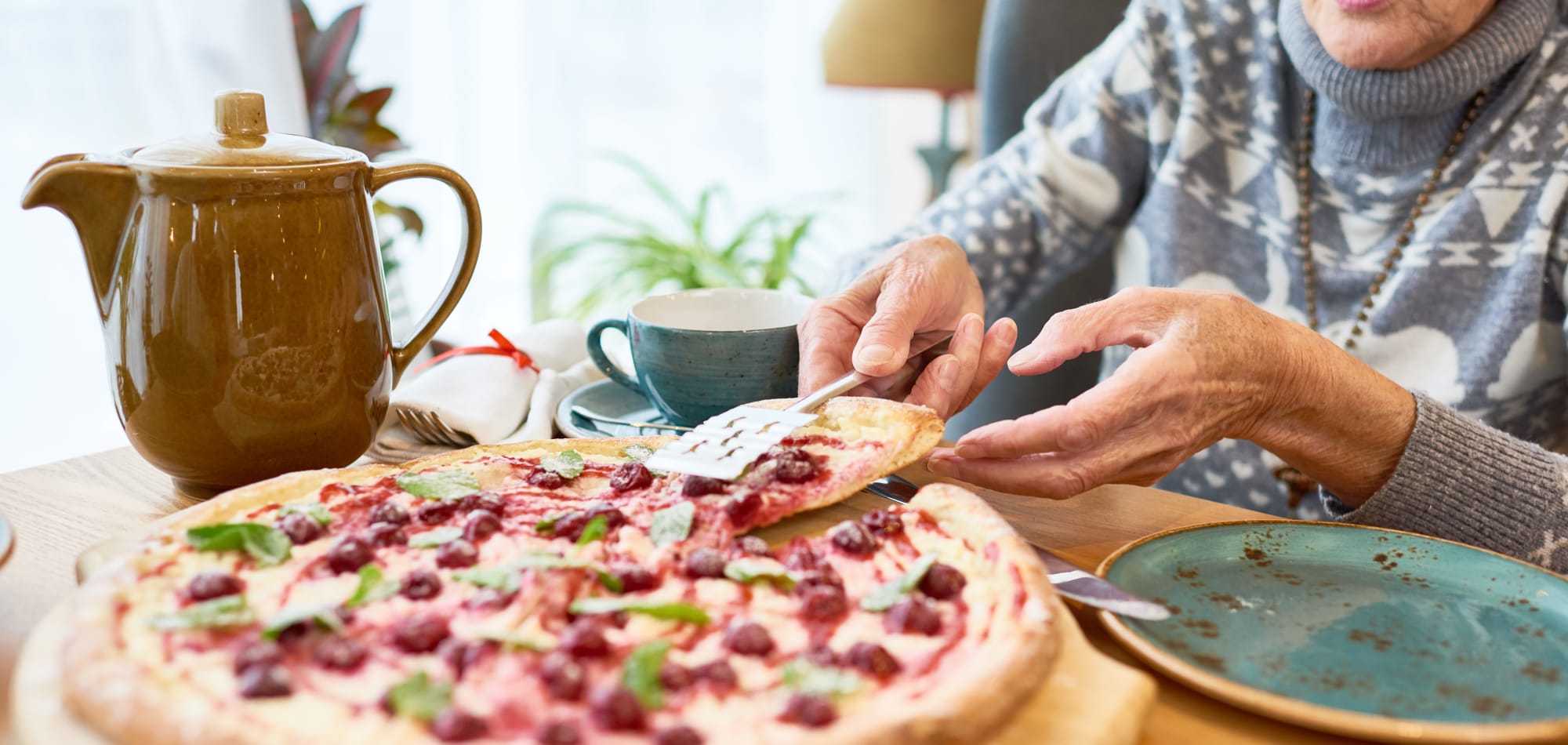 The City's Best Dining at Edencrest at Tuscany
A meal shared amongst friends is one of life's greatest pleasures. Stories are told, toasts are made, and bread is broken. These small acts can add up to great friendships that last a lifetime. Add in delicious, high-quality food and expert service and you have a legend in the making. Offer all of these things every single day and what do you have? The amazing restaurant-style dining experience at Edencrest at Tuscany — no reservations required.
Deliciousness You Can Count On
Edencrest at Tuscany knows that providing delicious, nutritious meals isn't something to take lightly. Our US Foods partnership allows us access to a world class team dedicated to help us achieve our commitment to serve great food with innovative recipes designed to inspire any menu.
Call today for a tour, and find your seat at the table. We can't wait to serve you.