Experience A
Community That Cares
Edencrest soars above and beyond the ordinary to cultivate beauty, joy, and meaning in our residents' lives every day.
Contact Us
Community Life at Edencrest at Green Meadows | Johnston, Iowa
vibrant
Living With Friends
And Neighbors
We've crafted a lifestyle for seniors that engages mind, body, and spirit. We've built a community that brings everyone together. We embrace and honor each individual by learning their stories and bringing their dreams to life.
Share a laugh and a conversation over a delicious meal. Create memories with friends on a town trip to see the show, or during a class with your neighbors. Community life at Edencrest is filled with special moments to be enjoyed together.
At Your Service
A cheerful greeting by name. A bright smile and a comforting pat on the back. Your coffee and newspaper, just the way you like it, at just the right time.
We call it rolling out the Red Carpet—it's our attention to detail and personalized service that makes each resident and guest at Edencrest feel valued and cared for. We aim to treat everyone who comes through our doors as though they are the most important person in the world.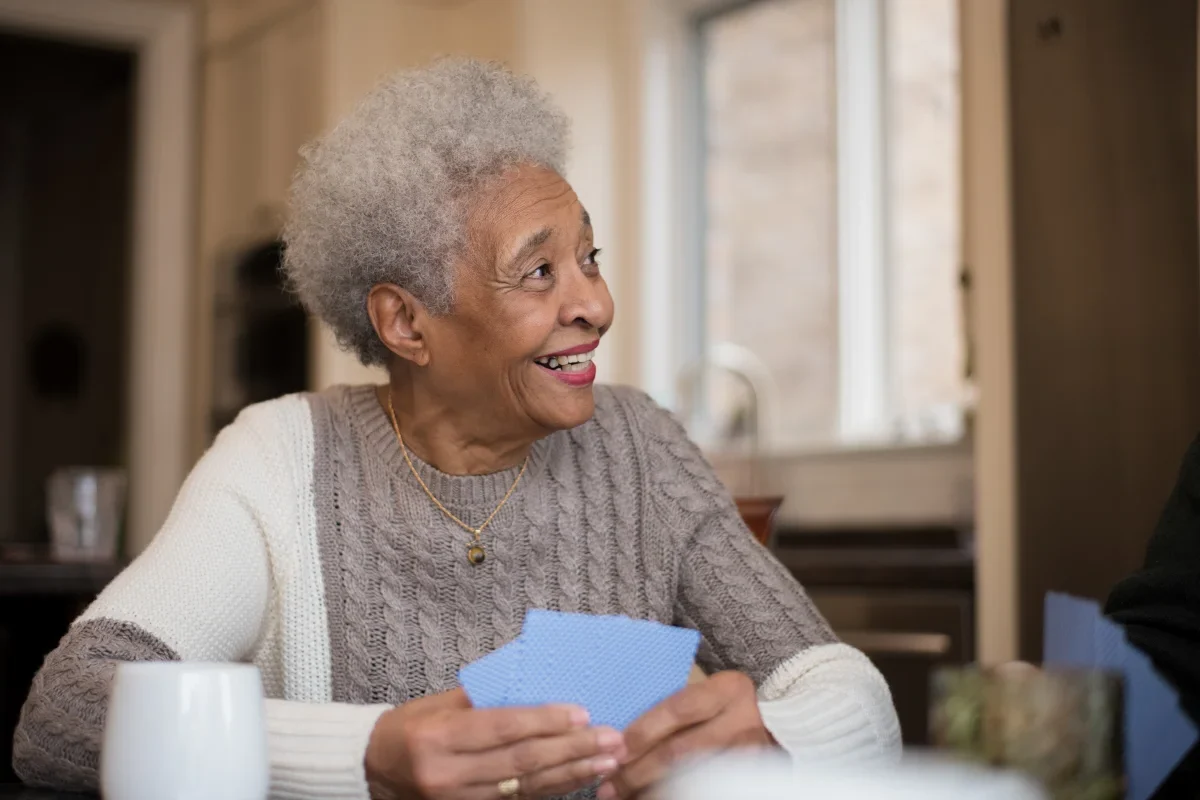 Dreams Come True
There's no time like the present to try a new adventure, revisit memories, or bond with friends and family. Your dream may be big, or small. It may be riding a horse for the first time, attending a sporting event with grandkids, or revisiting a childhood home.
Your dreams are important to us because they are important to you. They are what make you unique.
Our signature Dare To Dream program recognizes the special hopes and aspirations of our residents–and then makes them a reality! We aim to make at least one resident's dream come true each month in our community.
Take Flight Each Day
Staying involved in meaningful activities every day keeps people happy and healthy. The Finest Living Years or FLY program is our personalized approach that encourages and inspires each resident to thrive.
We focus on our residents' histories, accomplishments, lifestyles, hobbies, interests, and dreams–and use what we learn to craft a customized plan to keep each community member:
Active in body and mind
Engaged in the community
As capable as possible
Stories From Our Community
Bert
Bert always made sure there were fresh cookies waiting for her 2 grandchildren when they came to visit. Her specialty? Chocolate chip cookies, of course!
Bert reminisced on those days with our staff, and we knew it was time for her to relive that memory. We baked the chocolate chip cookies in the Activity Room with the help of our Chef, Trina. Bert was thrilled about how they turned out, and snuck a few for her and her husband to have later.
We delivered the cookies to her son's house for their family to enjoy, made with love from their Grandma Bert.
Marilyn
What better way to spruce up a visit to the doctor, than a trip to the river? Marilyn told me that she's been craving tacos for some time now, and wanted to make a stop at Taco Bell. I thought it would be fun to surprise her with a picnic at the Iowa River, the river that passed right next to her and her husband's farm land in Marshalltown.
We talked about the days where she'd be working in the field with her husband, and they would stand there together admiring the beauty of rushing water. They'd often take trips together in their canoe down the Iowa River on the weekends with their group of friends. The best part about the trip was hearing Marilyn say again and again, "Now this is living" as she sat there sipping on her soda.
Mary Ann
If you were to ask Mary Ann Smock to tell you of her childhood, she would – without a doubt – tell you of her days working on the farm and playing baseball with the boys. Her favorite memories are of her German Shepard following her around and tending to her horses.
We collaborated with the staff at Menagerie Stables in Mitchellville, and they were thrilled to have Mary Ann come by their stables and put her to work! Mary Ann brushed, fed, and cleaned up after their horses while wearing the cowgirl hat her family brought for her. She had the biggest smile on her face the whole time!
Active Living For Everyone
Are you an artist or craftsperson? A lifelong learner? A music lover? An exercise enthusiast? Or is a conversation over a game of Yahtzee your idea of an afternoon well spent? At Edencrest you'll find endless activities to enjoy your days to the fullest.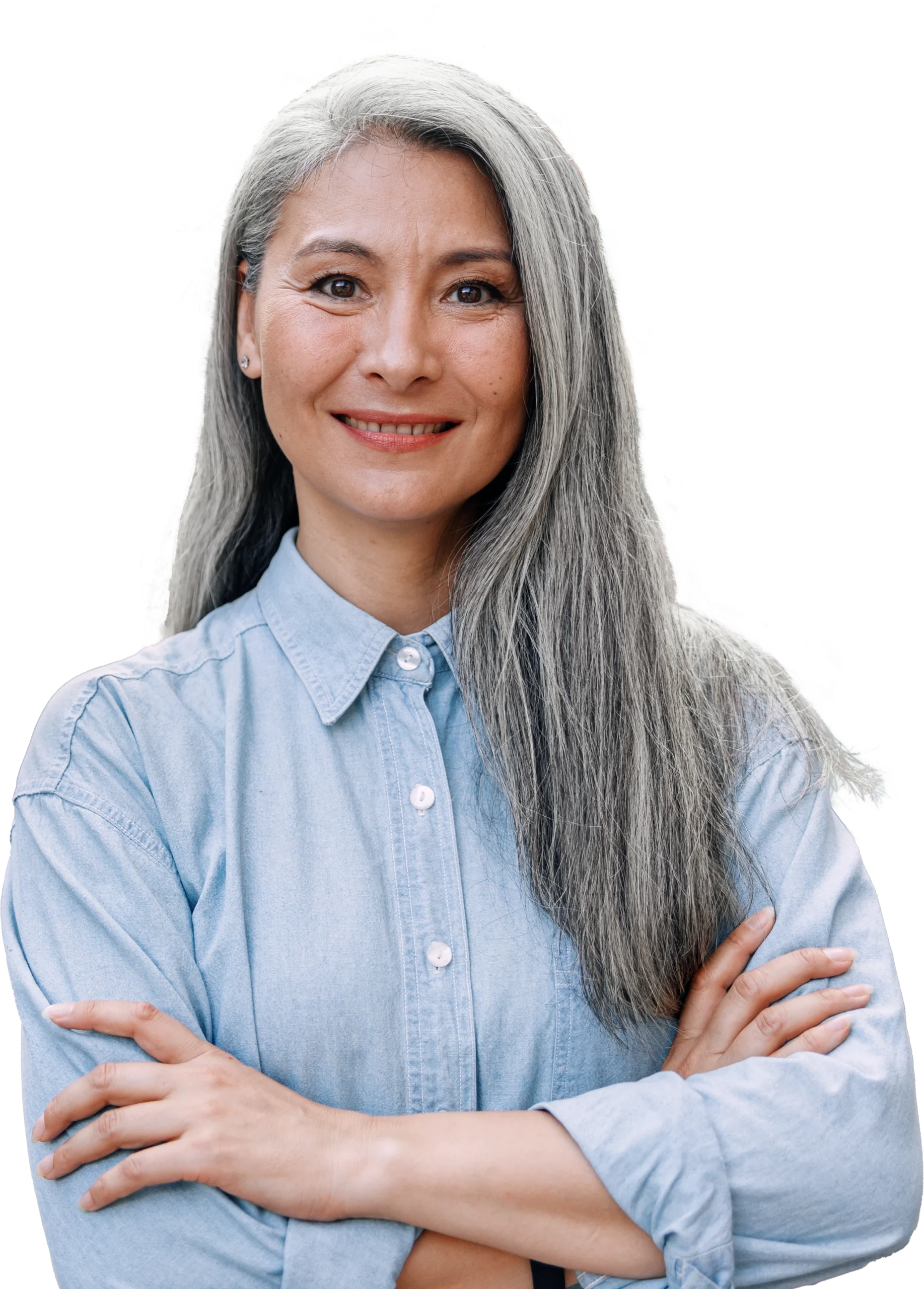 You're Invited
Visit us and experience the difference for yourself. Share a meal, and join in a community event. We'd be honored to roll out the Red Carpet for you!
Schedule A Tour